Actress Alison Pill is probably going to be more careful with her smartphone in the future.
The Newsroom actress accidentally tweeted a topless photo of herself on Wednesday afternoon. She promptly deleted the photo but not before Gawker posted the photo online (link NSFW).
The Canadian actress tweeted an embarrassed apology quickly after.
@msalisonpill

Alison Pill
Yep. That picture happened. Ugh. My tech issues have now reached new heights, apparently. How a deletion turned into a tweet... Apologies.
Her fiancé, and fellow Canadian actor, Jay Baruchel posted one of the awesomest responses we've seen to a smartphone fail.
@BaruchelNDG

Jay Baruchel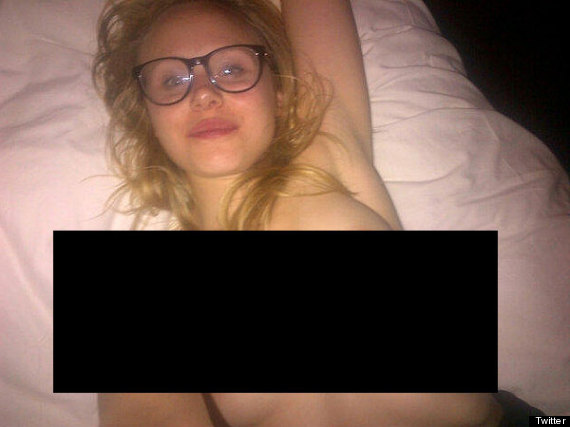 Related on HuffPost:
Loading Slideshow
Kate Middleton

Adrienne Bailon

Kelly Rowland

Hayden Panettiere

Emma Watson

Celine Dion

Minnie Driver

Lady Gaga

Courtney Love

Janet Jackson

Ciara

Phoebe Price

Brooke Mueller

Nicki Minaj

Selena Gomez

Nicolette Sheridan

Katherine Heigl

Emma Watson

Stephanie Seymour

Pippa Middleton

Jennifer Lopez

Snooki

Courteney Cox

Kim Kardashian

Justin Bieber

Paris Hilton

Sarah Jessica Parker

Elizabeth Banks

Rita Rusic

Selena Gomez

Angel McCord

Ashley Bell

Demi Lovato

Lauren Conrad

Blake Lively

Josh Hopkins

Keke Palmer

Gwyneth Paltrow

Taylor Swift

Lady Gaga

Amy Smart

Lacey Schwimmer

Paula Abdul

James Corden

Rosa Hartner

Marcia Cross

Katy Perry

Paula Patton

Emma Watson

Britney Spears

Isla Fisher